I'm going to be using the game Animal Crossing: New Horizons for my art gallery. The organizing principles of my art gallery are creativity and beauty. Those were also the ideas that I was trying to explore. I picked the 3 artists I will be presenting because their work really caught my eye, and I can see how hard they worked to put together their pieces. There's many different types of furniture and items in Animal Crossing, but it's hard to arrange them to fit them all together to create a scene. These artists overcame that obstacle and managed to create beautiful and creative works of art.
@LesLIE_CROSSING
This artist captured the essence of the kitchen perfectly with her work. Important points in her work includes the items you would usually see in the kitchen such as the pot rack, stove top, kitchen sink, refrigerator, dishes, and most importantly, food. There are other machines that can be seen in a kitchen including the coffee maker, rice cooker, and stand mixer. I liked how she organized the items in an Asian modern kitchen theme. I can say that my kitchen has many of the items she has on display. I can definitely see how creative the artist got when making this beautiful kitchen.
@AZASUBMARINE
The concept of an outdoor cafe is all about trying to incorporate nature into a woodsy natural look of a cafe. This artist managed to hit all the important points of an outdoor cafe. The creativity and beauty can be clearly seen in her work. The coffee stalls' designs remind me of Starbucks. The coffee menu also adds to the piece of art. The placements of the chairs and tables are cute and quaint. Other furniture that makes it cozy are the clay furnace and bamboo shoot lamps. Her arrangements of the cedar trees are good as well. She did not overdo it on the amount of trees placed. This beautiful cafe radiates creativity and, of course, beauty along with it.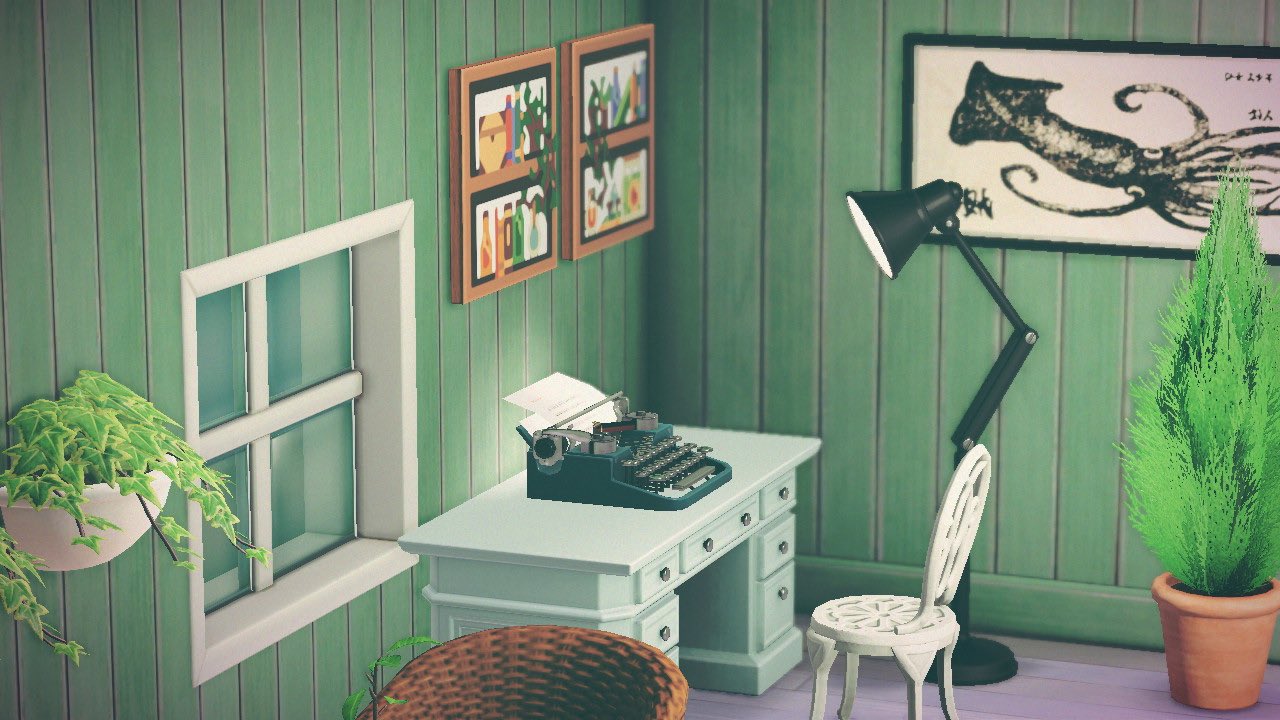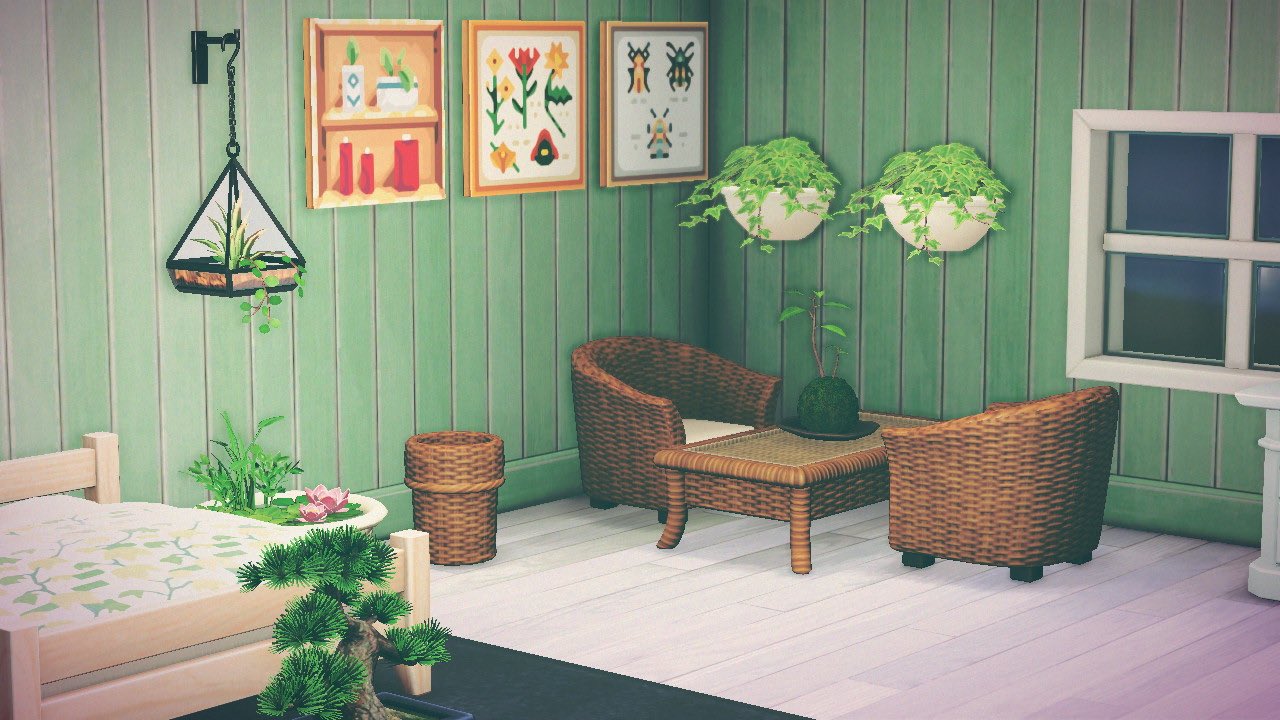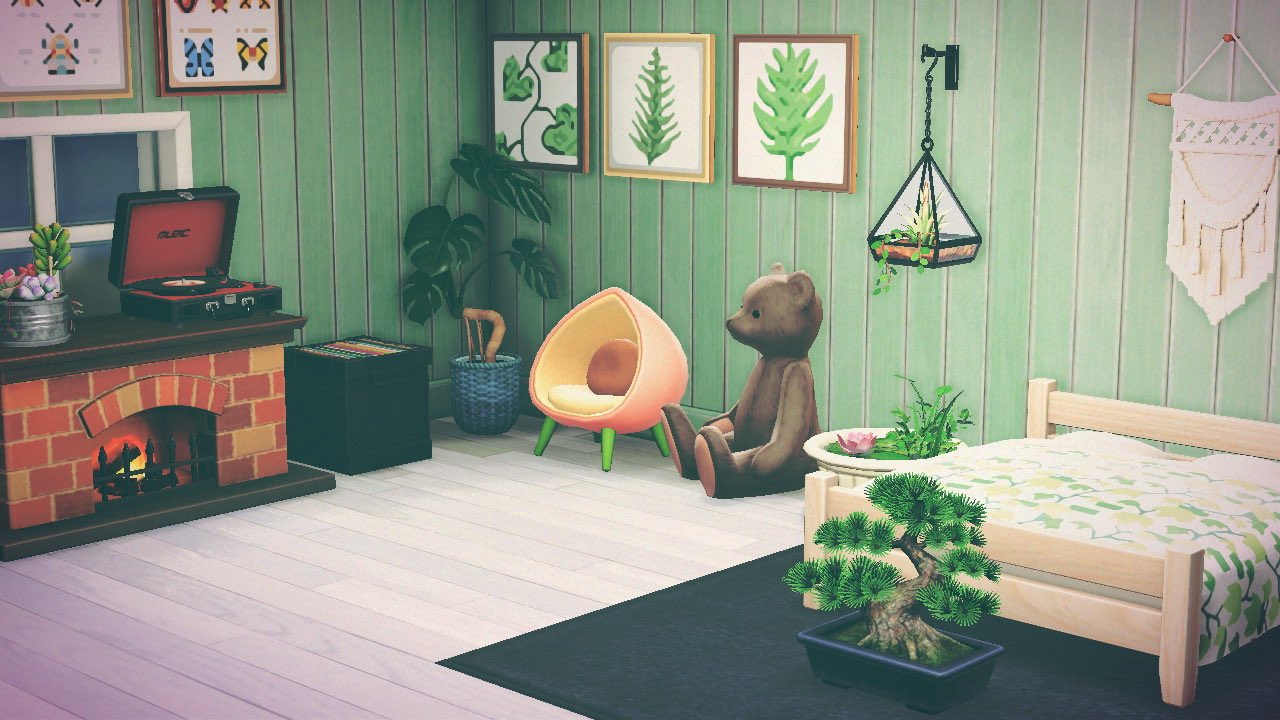 @APOCCROSSING
This artist's rendition of a cozy bedroom emits creativity and beauty. I would also go as far to call this as an "aesthetic." Important points in this work are the colours and the furniture. The green colours goes very well with white and the other natural colours such as brown. What makes this the very definition of a bedroom is because of the bed and teddy bear. Many of us would agree that a bed belongs in a bedroom. We would also agree that stuffed animals always has a place in a bedroom. The fireplace makes the room very cozy and lively. The plants also add to the liveliness of the room. The desk with the typewriter also makes the bedroom seem vintage in a way. I can say without a doubt that this artist is creative with her work, and she is able to translate her ideas into a beautiful work of art.